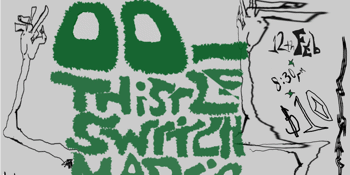 The Last Chance
00_, Thistle Switch and Nadia Phillips at Last Chance.
The Last Chance Rock & Roll Bar (North Melbourne, VIC)
Friday, 30 April 2021 8:30 pm
Following a sold out debut with Castlemaine noise-pigs Bruiser, 00_ bring their unique brand of whatever-you-wanna-call-it to The Last Chance!! With support from the heavy hitting Thistle Switch & eclectic singer-songwriter Nadia Phillips (and band) get ready to get melancholic and introspective… and then loud and outspoken!
The Last Chance is a truly special venue in melb that gives a home to bands weird, whacky and dark that would otherwise be left out in the cold, so do yourself a favour and get a little drunk while you get introspective and loud.
We would like to acknowledge the Traditional Owners of the land on which we will meet. We pay respects to their Elders, past and present, and the Aboriginal Elders of other communities who may attend