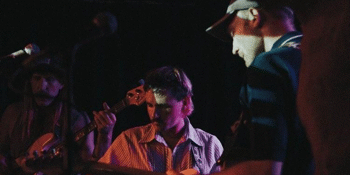 Polarize, Pinebluff, Grond + 0men.1 at The Last Chance
The Last Chance Rock & Roll Bar (North Melbourne, VIC)
Friday, 20 May 2022 8:00 pm
Descending from the heavens, strikes a solo synth act, the lead singer of Cave Canem… His new project 0men.1! The synth gods will be smiling on the crowd that night, with bops to start the night off.

The ground quakes when Grond takes to the stage! This grungy group brings heavy riffs and pounding drums that will challenge any mere mortal.

From the depths of the abyss arise, Pinebluff! Returning with a vengeance hot off the heels of their first show, they are prepared to rock your socks off.

While watching from the shadows is headliner, Polarize! Bringing funk, groove and rhythm to the dancefloor to close out the night, this five-piece is going to impress.