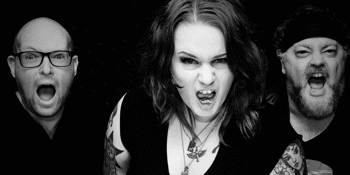 Howling Mountain at The Last Chance w/ Aluminum Monsters + With Witch
The Last Chance Rock & Roll Bar (North Melbourne, VIC)
Friday, 26 August 2022 8:30 pm
Howling Mountain is coming to town! Loud and Proud at Last chance Rock n Roll Bar!
The powerful three-piece are well known for playing unforgettable shows. Delivering a huge performance of heavy riffs and howling melodies.
Come on down and take on the experience of the mountain sound!
Leading a killer line of Witchy Rock and TV Punk!
Aluminum Monsters and With Witch!