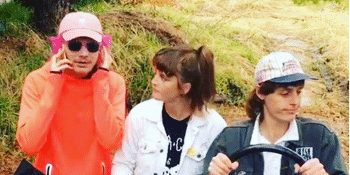 Damaged and The Last Chance
Dumb Punts at The Last Chance 5th Birthday!
Little Elizabeth + Sewer Side
The Last Chance Rock & Roll Bar (North Melbourne, VIC)
Saturday, 20 March 2021 8:30 pm
Across the month of March, The Last Chance is turning 5 years old. To celebrate this, as well as the end of 2020, we're hosting a month-long run of birthday shows featuring the venue's favourite bands.
DUMB PUNTS
With special guests Little Elizabeth + Sewer Side